EMP Title A qui es dirigeix aquest programa
Who is the programme for?
Early-stage technology projects
Technological entrepreneurial projects arising from a scientific or engineering search process. Projects that come from the academic world and / or supported by Research institutions and Universities are prioritized.
Disruptive tecnologies
Projects related to emerging technologies such as AI, Big DATA, biotechnology, medtech, quantum technology or the new space, among others.
TRL4 and with a commited team
Technology in the validation stage in laboratory environments (TRLA4). With a first prototype version. Teams made up of highly qualified scientific and / or technical personnel with a clear will to undertake.
Sense títol EMP Number Cards
EMP Img Inscripció al programa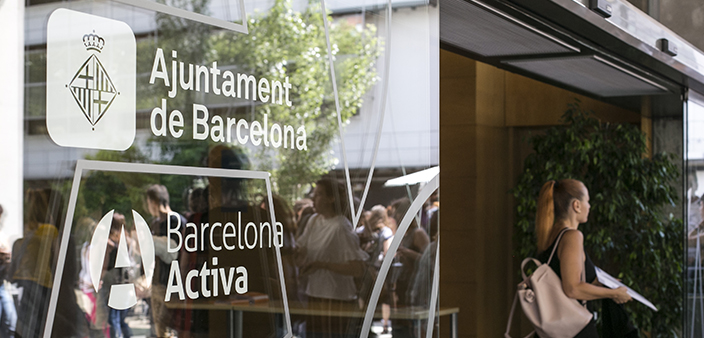 What is the program about?
The selected teams will have at their fingertips from the hand of experts in the sector, services aimed at facilitating the implementation of their projects.
Throughout the program, work will be done on the definition and validation of the business model and entrepreneurial skills. In addition, there will be a coworking space to develop the activity and share experiences alongside a dynamic entrepreneurial community.
Program benefits:
- Define and validate the business model in the hands of experts.
- Share experiences with similar entrepreneurial projects.
- Accelerate start-up and market access.
- Economic award for the winning startup
EMP Logo List Empreses que han participat
Meet the programme's expert team
Barcelona Activa counts on a large group of highly qualified teachers in all the subjects connected with the business incubation of your company, project or business idea.
Information not available.
EMP Logo List Finançat UE
Co-financed with funds