EMP Title A qui es dirigeix aquest programa
Who is the programme for?
People aged 40 and over
The programme is open to entrepreneurs over 40 years old, with business ideas in any sector.
Entrepreneurial spirit
Candidates must be hoping to start their own business.
Ideas ready to validate
Participants will be able to test the viability of their entrepreneurial ideas to see if it would be possible to turn them into a business.
Idees madures EMP Number Cards
EMP Img Inscripció al programa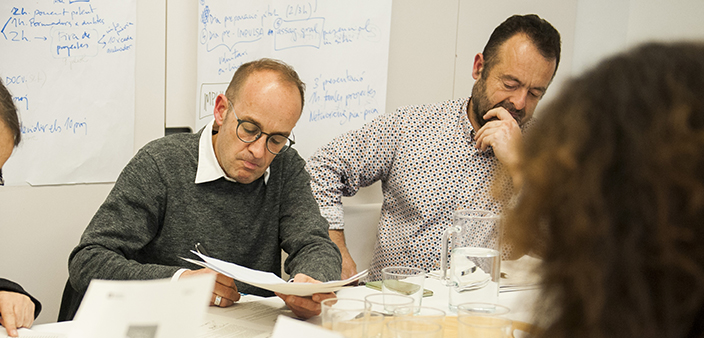 Program Description
1- Business Plan: This module allows you to develop a business plan tailored to your project and gives you the necessary management tools in all areas: organization, marketing, human resources, accounting, finance, taxation, etc.
2- Entrepreneurial skills: Train yourself in business skills for successful entrepreneurship.
3- Funding sources: Discover the different options of funding.
4- Business experiences: Benefit from the knowledge of other entrepreneurs through case studies.
5- Personalized advise: With a tailor-made follow-up, each entrepreneur will be able to solve any query about their project.
Donar, a les persones que vulguin posar en marxa un projecte d'empresa a partir dels 40 anys, les eines necessàries per desenvolupar el pla d'empresa a través de la formació en àrees com màrqueting, aspectes legals, previsions econòmiques i altres relacionades; participant alhora en tutories personalitzades.