EMP Banner Header Espai Lidera
EMP text cards Espai Lidera
Why?
To provide a meeting and workspace for all those entities that seek to promote female talent and female entrepreneurship and intrapreneurship in the city.
For whom?
- Non-profit entities, whether they are associations, foundations, or social initiative cooperatives who foster gender equality in the professional and business sector
-Women entrepreneurs participating in the business creation programme INICIA
How to access?
- Submit an application accompanied by the statutes of the entity
- Be evaluated and approved by Barcelona Activa
For more information contact lidera@barcelonactiva.cat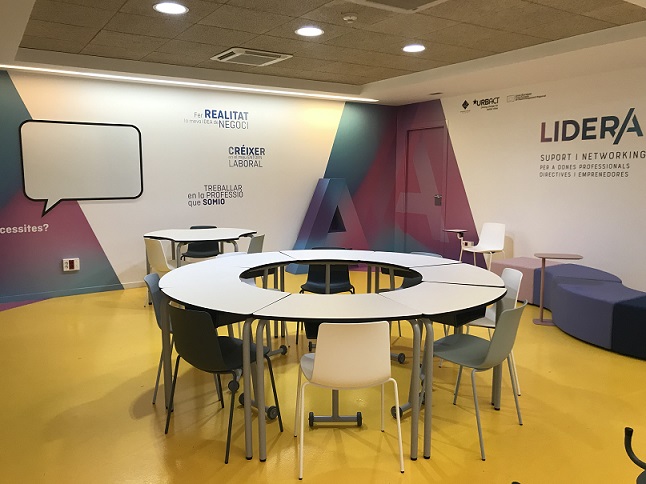 Espai Lidera
The space has 2 rooms (modules 102 and 103) that work as a coworking room with 12 work spaces for the different participating entities and another room for meetings and training sessions with a capacity for up to 20 people.
EMP logo List Espai Lidera 1.0