EMP Title A qui es dirigeix aquest programa
Who is the programme for?
The e-commerce sector
The programme is aimed at entrepreneurs with e-commerce business ideas.
Digital business models
Participating projects must have a proposed digital business model for the sale of goods or services online.
Ideas ready to validate
Participants will be able to validate their entrepreneurial ideas and turn them into viable businesses.
EMP Img Inscripció al programa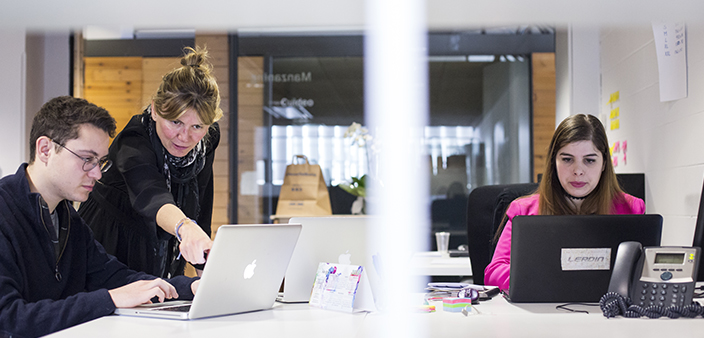 What the program consists of
In this program we will work on:
1. Business plan: The module allows you to develop a business plan tailored to your project and gives you necessary management tools in the areas: organization, marketing, human resources, finance, taxation, etc.
2. E-commerce: You will learn the key aspects of e-commerce: business model, technology, logistics and distribution, payment methods, online marketing strategies. You will also be able to carry out a real simulation of an online store.
3. Financing sources: Discover the different financing possibilities.
4. Project presentation: you will present your business project and receive feedback (an assessment) from experts in business creation and e-commerce.
5. Personalized advice: With a tailor-made follow-up, to solve any questions about your project
6. Business experiences: Benefit from the knowledge of other entrepreneurs through the case study.
If you are interested in doing the program
Ecommerce (2023)
, send the application form by clicking on the following
link
.
EMP Logo List Finançat UE
Co-financed with funds